Is it possible to Create question paper with in 5 Minutes?
Yes. It's Possible By using QB365 Website online. We can create question paper in 5 minutes with answer keys and multiple patterns. The question paper can also be created bilingually. Pre defined all subjects question banks are available for both medium - Tamil & English. The question paper created in any one language will be automatically translated into other. The modifications and the changes done in one language is automatically reflected in the other languages.
What is QB365 [ Question Bank 365 Days ]
QB365 - Online software has been designed to overcome the problems in the Existing (Manual ) Question paper Creation & Question bank Works. The Objective of the software is to improve the work quality, reduce the time taken and to economize the usage of resources involved in question paper preparation work. The Existing system has been proven incommensurate in comparison with the modern advancements in the education sector. QB365 has been designed to bridge this gap. An Educational Institution's quality is gauged by the quality of the students it produces. The improvement in the quality of the students can only be attained by the system of regular assessments. QB365 is designed to systematize the Question Paper works and examination process, to improve the quality of the question prepared, to conduct the exam involving very less manpower, to evaluate the answer efficiently and transparently. The question papers are created online based on the new syllabus of matriculation and Tamilnadu government state board high & higher secondary schools.
Our pre loaded question bank include Previous year questions, book back question, creative question, book exercise question, problems etc. also PTA question sets and in depth concept oriented questions. Through this set pre-determined or custom built question papers can be built.
Question Banks available online for 12th Standard both Tamil & English Medium subjects- Maths / கணிதம் , Biology / உயிரியல் , Physics / இயற்பியல் , Chemistry / வேதியியல் ,Business Maths / வணிக கணிதம் , Economics / பொருளியல் , Accountancy / கணக்குப்பதிவியல் , Commerce / வணிகவியல் , Computer Science / கணிப்பொறி இயல் , History / வரலாறு . Also available for Class 10 both Tamil & English Medium subjects - Maths / கணிதம் , Science / அறிவியல் , Social Science / சமூக அறிவியல்
How Question Bank Software Works Online [ QB365 ]
Question Banks are readily available online for Tamil Nadu Class 10 & Class 12 Both Medium [ Tamil & English ]. Question Bank includes Book back questions, Creative Questions, 10 Years of previous question papers, Examples and exercises.
QB365 includes all type of questions. - Such as Fill in the blanks , Match the following , Multiple choice questions , Answers in One line , Short Answer Questions, Choose the correct answer, Comprehension questions , Mark based questions , Problem type questions and more.
More than
50+
Schools are using this software online.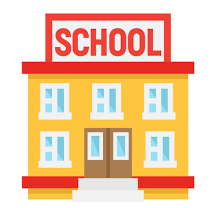 More than
10000+
Happy Teachers are already Subscribed
Teacher Login
Everyone is given separate login ID and Password
Chapter Management
The Chapter / Lessons available for various Subjects are entered.
Question Management
Around 100000 questions are already included. Teachers / Members can easily manage the question bank any time / any where.
Question Paper Creation
Creation of question paper with multiple pattern and answer keys within 5 minutes.